I saw this one behind some highrises in Burnaby in a small marshland environment. It flew directly in front of me and landed on an old tree stump and then quickly retreated as soon as it noticed that I was standing there. It was about the size of a crow and i didnt notice any colors on it other than different shades of grey. Any help would be appreciated I can't seem to identify it. The picture is overexposed.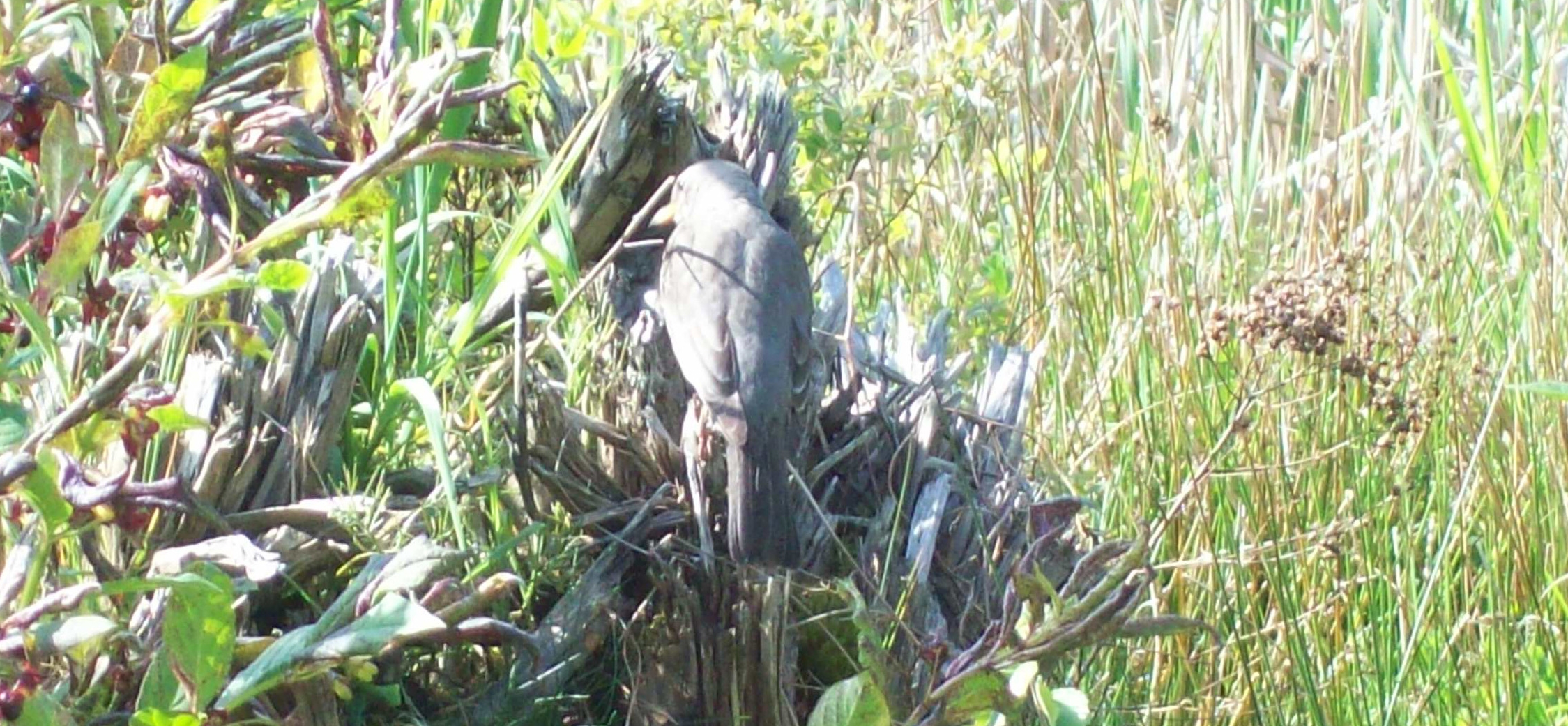 Also, I saw this little one while walking down the main trail at maplewood. Is this some sort of flycatcher?

Thanks for the help!