- Jul 03 8:30 am
#89075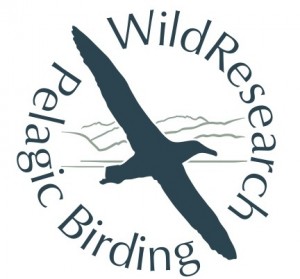 WildResearch is a non-profit organization with a mission to build, train, and educate a community that contributes to conservation science. We'll be running a pelagic tour again to bring scientists and bird enthusiasts together while raising some funds to continue our mission.
Cruise with expert guides and seasoned birders on the iconic MV Francis Barkley as you embark on a 7-hour journey to find albatross, auklets, shearwaters, and more. We will be departing from beautiful Ucluelet off the coast of Vancouver Island on Sunday, Sept 22, 2019.
Schedule
We will begin boarding the MV Frances Barkley in Ucluelet at 6:30am and depart at 7:00am. We will then travel to La Perouse Bank and spend about 3.5 hours at 37 km from land, before returning to Ucluelet at approximately 2:30pm. Our on-board guides will point out the bird and other marine life.
Prices
The early bird price is $225 until July 15th. Regular rate will be $255. All participants must be members of WildResearch current until Sept 22, 2019 (general membership is $35; student membership is $30).
To purchase tickets or for more information about the trip, please visit
www.wildresearch.ca/pelagic-trip
. A special group rate may be available for groups of 8 or more people. If you have any questions regarding the pelagic trip or would like to inquire about special rates, please email us at:
pelagics@wildresearch.ca